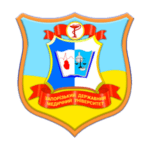 Zaporizhzhia State Medical University (zsmu)
Most established university for advanced medical education with a large number of international collaborations.
Foundation
Zaporizhzhia State Medical University (ZSMU) is one of the oldest medical higher institutions of Ukraine, which was founded in the year 1903 as Women Pedagogic Courses organized in Odessa. In 1994 the Institute was reorganized into Zaporizhzhia State Medical University. It is a self-governing (autonomous) higher educational establishment of the highest level of accreditation (IV).
It is the first University in Ukraine to start English medium courses for international students and invite the parents to visit the campus before the admission, during the semesters & at convocations.
General Medicine Faculty (English/Russian Medium)
Technology of Perfume (English/Russian Medium)
Pediatrics (English/Russian Medium)
Nursing Faculty (English/Russian Medium)
Pharmacy Faculty (English/Russian Medium)
Laboratory diagnostics (English/Russian Medium)
Post Graduate Faculty
Preparatory Department
Life at ZSMU
5 student hostels of the University, out of which three of them are for international students, accommodates about 3000 people. The hostel buildings are of a modern block type, consisting of rooms for single or shared arrangements with all the conveniences. All the rooms of the hostels have access to the Internet.
Accommodation
Zaporozhye State Medical University has a large campus that houses the student hostels as well and is guarded by security services for 24 hours. There are 3 academic buildings, 5 hostels, libraries, a sports center, some canteens, and cafes on the campus which is dotted with trees, bushes, and lawns both inside and in the surroundings.
The picturesque banks of the largest river of Ukraine the Dnieper promote a favorable climate and conditions for creative thinking. While the theory classes are held in the academic buildings practical classes are conducted in the nearby clinics run by the university.
The hostels presently have an aggregate capacity of 2900 students. Two hostels are exclusively for foreign students. The hostel buildings are having modern block type architecture and consist of rooms that are furnished with standard amenities and can accommodate 2-3 students. Also, there are Internet clubs in the hostels.
Eligibility
The eligibility criteria for MBBS in Ukraine for Indian students are as follows:
Age limits for admission – 17 years to 25 years.
Students must complete 10+2 (Physics, Chemistry & Biology) from a regular board of India or abroad.
Students that studied under open board or correspondence classes are not eligible.
Minimum 50% combined aggregate in Physics, Chemistry, and Biology.
NEET qualification (with a 50% score for the general un-reserved category) is a must if the student intends to practice in India after the MBBS study in Ukraine.
General Info
International Recognition for Zaporizhzhia State Medical University (zsmu)






Want to get into Zaporizhzhia State Medical University (zsmu)?
Wondering about the admission process and course price in Ukraine?
Explore more universities of Ukraine