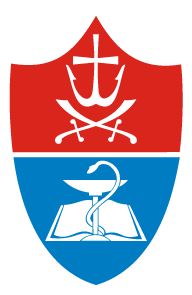 Vinnytsya National Medical University
The leading national medical university of Ukraine offers ug and pg programs fully recognized by the MCI.
Foundation
VNMU began as Vinnytsia Pharmaceutical Institute in the year 1921.
It later became the Vinnytsia branch of All-Ukrainian Institute of Extra-Mural Medical Education in 1930 later and reorganized in the year 1932 as Evening Industrial Medical Institute with two faculties – medical-preventive and pediatric. In 1934 it was once again reorganized as Vinnytsia Medical Institute.
The Institute was named after N.I. Pirogov. In 1984 the Institute was awarded the "Badge of Honour" for the success in training doctors and assistance for public health sectors. By 1988, VNMU elected V.M.Moroz as a rector. At that time he was an honored scientist and technologist of Ukraine, a doctor of medical sciences, and a professor at Vinnytsia Medical Institute. In 2003 V.M.Moroz was awarded the title Hero of Ukraine.
In 1994 the faculty of Dentistry was organized and Vinnytsia Medical Institute has accredited the highest level of accreditation by Decree of the Cabinet of Ministers of Ukraine (Level IV). The Institute was re-named to Vinnytsia State Pirogov Memorial Medical University.
VNMU was awarded the status of National University by Decree of the President of Ukraine, Mr. L.D. Kuchma, in 2002
Life at VNMU
Accommodation
Eligibility
General Info
International Recognition for Vinnytsya National Medical University






Want to get into Vinnytsya National Medical University​?
Wondering about the admission process and course price in Ukraine?
Explore more universities of Ukraine