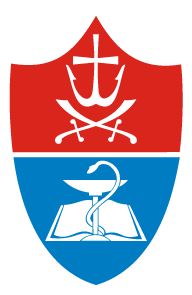 Vinnytsya National Medical University
The leading national medical university of Ukraine offers ug and pg programs fully recognized by the MCI.
Foundation
VNMU began as Vinnytsia Pharmaceutical Institute in the year 1921.
It later became the Vinnytsia branch of All-Ukrainian Institute of Extra-Mural Medical Education in 1930 later and reorganized in the year 1932 as Evening Industrial Medical Institute with two faculties – medical-preventive and pediatric. In 1934 it was once again reorganized as Vinnytsia Medical Institute.
The Institute was named after N.I. Pirogov. In 1984 the Institute was awarded the "Badge of Honour" for the success in training doctors and assistance for public health sectors. By 1988, VNMU elected V.M.Moroz as a rector. At that time he was an honored scientist and technologist of Ukraine, a doctor of medical sciences, and a professor at Vinnytsia Medical Institute. In 2003 V.M.Moroz was awarded the title Hero of Ukraine.
In 1994 the faculty of Dentistry was organized and Vinnytsia Medical Institute has accredited the highest level of accreditation by Decree of the Cabinet of Ministers of Ukraine (Level IV). The Institute was re-named to Vinnytsia State Pirogov Memorial Medical University.
VNMU was awarded the status of National University by Decree of the President of Ukraine, Mr. L.D. Kuchma, in 2002
Life at VNMU
There are two health and sports complexes for 200 people.
The total area of their premises is 1172 sq.m. sanatorium for 50 persons, medical units, gym, stadium, and sports areas, dormitories of the University with a design capacity of 3161 beds and one dormitory for faculty of postgraduate education.
5 buffets and student cafes, 4 canteens, which provide the standards necessary for public catering establishments.
Accommodation
Every year, thousands of foreign students flock to Vinnytsia National Medical University (VNMU) for admission in the globally recognized ug and pg programs. VNMU offers excellent hospitality and accommodation facilities that are at par with international standards.
There are four comfortable hostels for the students who come from different countries of Europe, Asia, Northern America, and Africa. There are rooms for two or three students. Each room has an individual set of furniture that includes a bed, desk, chair, cold and hot running water, central heating, Internet access, and refrigerator.
The hostels have a modern architectural design that divides the building into several blocks. Each block can accommodate 10-12 students and has a kitchen and a bathroom. The university campus is fully protected and patrolled by security guards. Also, there are large and comfortable reading rooms at the hostel, which can be used by the students for preparing for their studies and for reading newspapers and magazines of different languages.
In addition to the academic work, the professor's staff carry out great extracurricular activities. They also tell the students about the history of the university and the city and the Ukrainian culture. At the faculty, they organize national festivals, friendship celebrations, excursions, meetings, and parties to celebrate the memorable events.
Eligibility
The eligibility criteria for MBBS in Ukraine for Indian students are as follows:
Age limits for admission – 17 years to 25 years.
Students must complete 10+2 (Physics, Chemistry & Biology) from a regular board of India or abroad.
Students that studied under open board or correspondence classes are not eligible.
Minimum 50% combined aggregate in Physics, Chemistry, and Biology.
NEET qualification (with a 50% score for the general un-reserved category) is a must if the student intends to practice in India after the MBBS study in Ukraine.
General Info
International Recognition for Vinnytsya National Medical University






Want to get into Vinnytsya National Medical University​?
Wondering about the admission process and course price in Ukraine?
Explore more universities of Ukraine