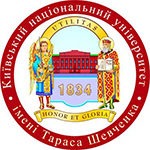 T. SHEVCHENKO NATIONAL UNIVERSITY OF KYIV
One of the most prestigious universities and the largest national higher education institution in Ukraine.
Foundation
Preparatory Faculty of the University has been created and started functioning for preparing international students for studies at the University and other Ukrainian universities since 2012.
It comes to more than 20 000 international students from different countries (Austria, Belgium, Canada, Croatia, Cyprus, Denmark, India, Israel, Jamaica, Finland, Germany, Great Britain, Maldives, Italy, New Zeeland, Poland, Portugal, Singapore, Spain, Sweden, USA) graduated from the University.
MEDICAL FACULTY FOR INTERNATIONAL STUDENTS
Presently T. Shevchenko National University of Kyiv is licensed by the Ministry of Education and Science for international students to study Medicine in English Medium and obtain a degree of MBBS – Bachelor of Medicine and Bachelor of Surgery; MD – Doctor of Medicine. The medical studies for international students at T. Shevchenko National University of Kyiv are approved by the Ministry of Education and Science of Ukraine and comply with classical educating methods of teaching to train future doctors at the Faculty of Medicine for international students. In addition to standard teaching interdisciplinary methods, the innovative educational technologies are applied to international students at the University: online lecturers, and controlling systems, webinars, multimedia systems, interactive web resources, and manuals, etc.
Life at University
International students, who are going to get higher education in Ukraine, are offered a variety of educational programs for Bachelor's, Master's, and Philosophy Doctor educational levels. Students can also study Ukrainian, English, or Russian at the Preparatory Department as their pre-university training.
Accommodation
Student accommodation is provided by a campus with comfortable halls of residence, computer clubs, sports facilities, cafeterias, and dance halls. To promote a healthy lifestyle, the University has both health spa and sports facilities on the banks of the river Dnipro.
Eligibility
The eligibility criteria for MBBS in Ukraine for Indian students are as follows:
Age limits for admission – 17 years to 25 years.
Students must complete 10+2 (Physics, Chemistry & Biology) from a regular board of India or abroad.
Students that studied under open board or correspondence classes are not eligible.
Minimum 50% combined aggregate in Physics, Chemistry, and Biology.
NEET qualification (with a 50% score for the general un-reserved category) is a must if the student intends to practice in India after the MBBS study in Ukraine.
General Info
International Recognition for T. Shevchenko National University Of Kyiv






Want to get into T. Shevchenko National University Of Kyiv​?
Wondering about the admission process and course price in Ukraine?
Explore more universities of Ukraine