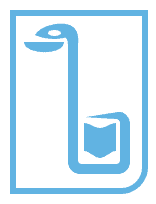 Odessa National Medical University
Recognized as one of the most prestigious medical universities in Europe.
Foundation
Odessa National Medical University (ONMU) started as a medical faculty in the 1900s. The medical faculty soon became one of the most reputable medical faculties in the Russian Empire. Many renowned medical scientists, including the Nobel laureate and professor I. I. Mechnikov, has worked here.
Today, the University remains one of the leading medical universities in Ukraine. It is the largest and one of the oldest Medical University of Eastern and Western Europe. It is also a member of the International Association of Medical Universities. It is known for maintaining high standards of education throughout Europe and America. The University has been conferred with the highest level of accreditation by the Ukrainian government (level IV).
General Medicine Faculty (English/Russian Medium)
Dentistry Faculty (English/Russian Medium)
Pharmacy Faculty (English/Russian Medium)
Post Graduate Faculty
Preparatory Department
Life at ONMU
Sports-Health Complex
The university has good conditions not only for study but also for sports and recreation. There is a sports-health complex on the Black Sea shore, where over 500 students at a time can rest in summer. The university's Sports Complex is situated on the territory of the campus. It has six sports halls; for various games, including wrestling, table tennis, athletics, aerobics, badminton, rhythmic gymnastics, training room (gym). At the university, the students can participate in more than 16 kinds of sports. The most popular are athletics, basketball, handball, tennis, weight lifting, swimming, football, fencing, mini-football, judo, unarmed combat, chess, badminton, and others. The students who are interested in the creation of art can attend the students' center "VITA". The most popular is ballet dancing, modern and folk-dancing, Students Theater of popular miniatures, poetic studio, and students press-club.
Accommodation
ONMedU has six hostels. Hostels are provided with:
Free 24 hrs. gas, electricity, hot & cold water and phone.
Rooms are centrally heated.
Furniture and bedding in rooms are provided by the hostel.
Reading rooms and a gym are also available in every hostel.
Hostels are provided with full security.
Student Cafeteria.
Hostels are surrounded by a green belt with outdoor sports activities like basketball, volleyball, football, etc.
Eligibility
The eligibility criteria for MBBS in Ukraine for Indian students are as follows:
Age limits for admission – 17 years to 25 years.
Students must complete 10+2 (Physics, Chemistry & Biology) from a regular board of India or abroad.
Students that studied under open board or correspondence classes are not eligible.
Minimum 50% combined aggregate in Physics, Chemistry, and Biology.
NEET qualification (with a 50% score for the general un-reserved category) is a must if the student intends to practice in India after the MBBS study in Ukraine.
General Info
International Recognition for Odessa National Medical University






Want to get into Odessa National Medical University?
Wondering about the adminssion process and course price in Ukraine?
Explore more universities of Ukraine