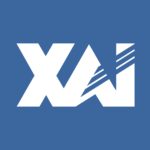 National Aerospace University "kharkiv Aviation Institute"
Pioneer in the development of the turbo-jet engine for the high-speed aeroplane in Europe and now a unique higher educational institution for aviation and space engineering.
Foundation
National Aerospace University – "Kharkiv Aviation Institute", abbreviated as "KhAI" is a university in Ukraine that specializes in aviation and space engineering. It is the leading educational institution in the public education system of Ukraine. The university was founded in the year 1930, making it one of the oldest universities in Kharkiv.
Life at KUAF
The KhAI covers a separate territory of the city in the forest-part zone, its area amounts to about 25 hectares. The University has 8 academic buildings, a research institute, and laboratories, a library will 1 ml volume in stock, campus, sporty complex, swimming pool, preventurium clinic of first medical aid, dining halls, bank, children garden, etc.
Accommodation
Eligibility
The eligibility criteria for MBBS in Ukraine for Indian students are as follows:
Age limits for admission – 17 years to 25 years.
Students must complete 10+2 (Physics, Chemistry & Biology) from a regular board of India or abroad.
Students that studied under open board or correspondence classes are not eligible.
Minimum 50% combined aggregate in Physics, Chemistry, and Biology.
NEET qualification (with a 50% score for the general un-reserved category) is a must if the student intends to practice in India after the MBBS study in Ukraine.
General Info
International Recognition for National Aerospace University "kharkiv Aviation Institute"

Want to get into National Aerospace University "kharkiv Aviation Institute"?
Wondering about the admission process and course price in Ukraine?
Explore more universities of Ukraine
A famous name in the field of specialty training on civil aviation with over 200000 alumni of acclaimed scientists, CEOs, and entrepreneurs spread all over the world.

Kyiv, Ukraine

Pioneer in the development of the turbo-jet engine for the high-speed aeroplane in Europe and now a unique higher educational institution for aviation and space engineering.

Kharkiv Oblast, Ukraine

A multidisciplinary higher educational institution with level 4 accreditation for a comprehensive Air Force training.

Kharkiv Oblast, Ukraine