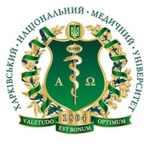 Kharkiv National Medical University
The first private university during the Soviet era now enjoying the highest level of accreditation for medical education and research.
Foundation
Kharkiv National Medical University(KNMU) is one of the oldest educational establishments in Ukraine coming into existence in the year 1805. It is located in Kharkiv, which is the second-largest city in Ukraine.
The history of the University dates back to more than 200 years and is closely connected with the history of V.N. Karazin Kharkiv National University.
Historically, Kharkiv National Medical University was the first higher medical educational institution in Ukraine. It was founded as the Medical Faculty of Kharkiv.
In 1920 the Medical Faculty of Kharkiv University was united with the Women's Medical Institute, and Kharkiv Medical Academy was founded; one year later the latter was given another name: Kharkiv Medical Institute. In 1921, the Academy was renamed Kharkiv Medical Institute. In 1994, the Institute served as a base for establishing Kharkiv State Medical University. In 2007 Kharkiv state Medical University was renamed Kharkiv National Medical University.
Life at KNMU
The main objective of the University is to provide better education to the students. The life of students at KNMU is very conducive and interactive. The standard of living is not expensive here, which is considered to be a great advantage.
The University has a very friendly environment which helps the students to get exposure and chance of meeting people of different cultures.
Below are a few of the facilities provided by KMNU for students,
Youth Centre
Intellectual club
Sports Club Recreational Activities.
Accommodation
There are 6 hostels with many accommodation options for international students. It is important to consider whether you prefer an independent lifestyle or enjoy living in a community. All hostel rooms are fully furnished and are available in various sizes and many conveniences. Dormitory rooms at the hostel can accommodate 2 or 3 students in a room. In the hostel, each room is attached with a kitchen for students to cook food as per their taste.
The USP of the hostels in Kharkiv are:
Very good hostel system with fully furnished rooms, quiet study environment and surrounded by recreational centers.
Internet facility is available in all rooms of the hostels.
24×7 access to security and emergency services.
Separate arrangements for boys and girls.
Eligibility
The eligibility criteria for MBBS in Ukraine for Indian students are as follows:
Age limits for admission – 17 years to 25 years.
Students must complete 10+2 (Physics, Chemistry & Biology) from a regular board of India or abroad.
Students that studied under open board or correspondence classes are not eligible.
Minimum 50% combined aggregate in Physics, Chemistry, and Biology.
NEET qualification (with a 50% score for the general un-reserved category) is a must if the student intends to practice in India after the MBBS study in Ukraine.
General Info
International Recognition for Kharkiv National Medical University






Want to get into Kharkiv National Medical University​?
Wondering about the admission process and course price in Ukraine?
Explore more universities of Ukraine